At the Greater Wyoming Valley Area YMCA, a supportive community is a big part of our member's wellness success. At every age and every level of activity, you'll find people just like you looking to live a little bit healthier, forming friendships and inspiring each other. Members and program participants often cite the support and enthusiasm of fellow participants and staff as some of the key factors in their achievement of greater well-being. One member sums up her favorite class this way: "This is a great program, I've learned so much about how move properly when working out. I was thankful that the instructor was kind and welcoming. I was apprehensive but she quickly put me at ease. Now I have so much fun that I'm come three times a week and I love the new me!"
Wellness at the YMCA includes Chronic Disease Prevention Programs and free Healthy Communities and Senior Programs.
Area Agency on Aging Sponsored Classes
The following classes are FREE to anyone in our community age 60+ thanks to a sponsorship by the Area Agency on Aging Health & Wellness Program! A Copilot Membership with the YMCA is required.
AFAP – Arthritis Foundation Aquatic Program
Led by a certified AFAP instructor, this class uses the water's buoyancy to reduce the impact on joints allowing those with arthritis to enjoy a workout. Classes can help improve cardiovascular fitness, balance and range of motion.
Wilkes-Barre: 4:30pm Monday & Friday; 2:30pm Wednesday
Pittston: 
NonStop Fit
This strength training program is ideal for older adults. Rebuild strength that's been lost through the aging process and help ease arthritic pain that's associated with aging bodies. This class is ongoing and participants can begin at any time. 
Live Online via ZOOM: 8am Tuesday & Thursday
Strong & Balanced
Enhance your muscle strength, flexibility and balance! This cardio class combines movement and wrist/ankle weights (chair optional). Beginner/Intermediate class. This class is ongoing and participants can begin at any time. 
Live Online via ZOOM: 9am Wednesday & 4:30pmThursday
Yoga Fusion
Yoga Fusion classes are gentle tai chi movements blended with slightly more vigorous yoga sequences for active older adults and designed to relieve stress, boost energy levels, balance internal organs, and bolster immunity.
Wilkes-Barre & Live Online via ZOOM:

4:30pm Wednesday
Zumba Gold
Zumba Gold is for active older adults who are looking for a modified Zumba® class that recreates the original moves you love at a lower-intensity. The design of the class introduces easy-to-follow Zumba® choreography that focuses on balance, range of motion and coordination. Class focuses on all elements of fitness: cardiovascular, muscular conditioning, flexibility and balance!

Live Online via ZOOM:
 11am Wednesday
Wilkes-Barre Family YMCA
Attn: Lauranel Banks
40 W. Northampton St.
Wilkes-Barre Family YMCA
Greater Pittston YMCA
Attn: Andrea Buthcko
10 Main St.
Pittston, PA 18640
Fit & Strong
Fit & Strong!
Fit & Strong! is a community-based, physical activity program. It uses flexibility and strength training, aerobic walking, and health education to promote behavior change in people with osteoarthritis.
The goals of Fit & Strong! are to:
• Improve exercise frequency
• Reduce arthritis-related joint pain and stiffness
• Increase strength
• Improve confidence in ability to exercise
Target Audience:
• Adults with osteoarthritis (OA)
• Sedentary older adults with lower-extremity joint pain and/or stiffness
• Adults with co-morbidities
Key Activities:
• Arthritis appropriate exercises
• Health education on arthritis management
Setting
• Virtual Community/Group-based exercise workshop
• Zoom required with camera and microphone
• Class meets three times a week


Myzone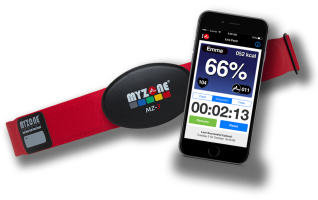 MyZone
Myzone is state-of-the-art technology which you have the option to utilize in Studio X! Watch this video to see what it is all about.
MyZone is a tracking device with 99.4% accuracy as compared to an EKG. That means you can't get any closer to seeing your actual calorie burn, heart rate, effort and more. If you are new to Studio X we will off you a demo belt to try during your first class. To fully experience all that Myzone has to offer you will need your own belt. See your instructor for a special discount code or email our Wellness Director.
Y Walk Wednesdays

WALKING & MOBILITY – Y WALK WEDNESDAYS 2021
A series of free, guided evening walks featuring downtown neighborhoods, history, walking and health, wildlife and new development in Wilkes-Barre. Walks will be held 100% outside, starting from the Y's address at 40 West Northampton Street, leaving promptly at 6:00 PM. Walks are approximately 90 minutes long and lead by volunteer leaders. Please register for this free program online here. Walks will be limited to 24 walkers, who are asked to wear masks, if they are not able to keep a 6 foot distance. Walks are cancelled in heavy or persistent rain. For information call the YMCA, 570-823-2191 or visit the Y's Facebook page.
Check back on May 1st for summer walk schedule.
Y Cycle Sundays

Y Cycle Sundays
Y Cycle Sundays are free family and novice friendly short bicycle rides using local trails and roads. Rides are between 6 and 12 miles long over flat terrain, and will meet at the Millenium Circle portal of the Levee trail if another location isn't specified. Riders must wear helmets, and youth should be accompanied by parents or guardians. Masks are required if riders are not able to socially distance. Not recommended for children under the age of 9.
This project was funded in part by the PA Department of Health's Preventive Health & Health Services Block Grant.
Check back on March 15th for programs that begin in April.